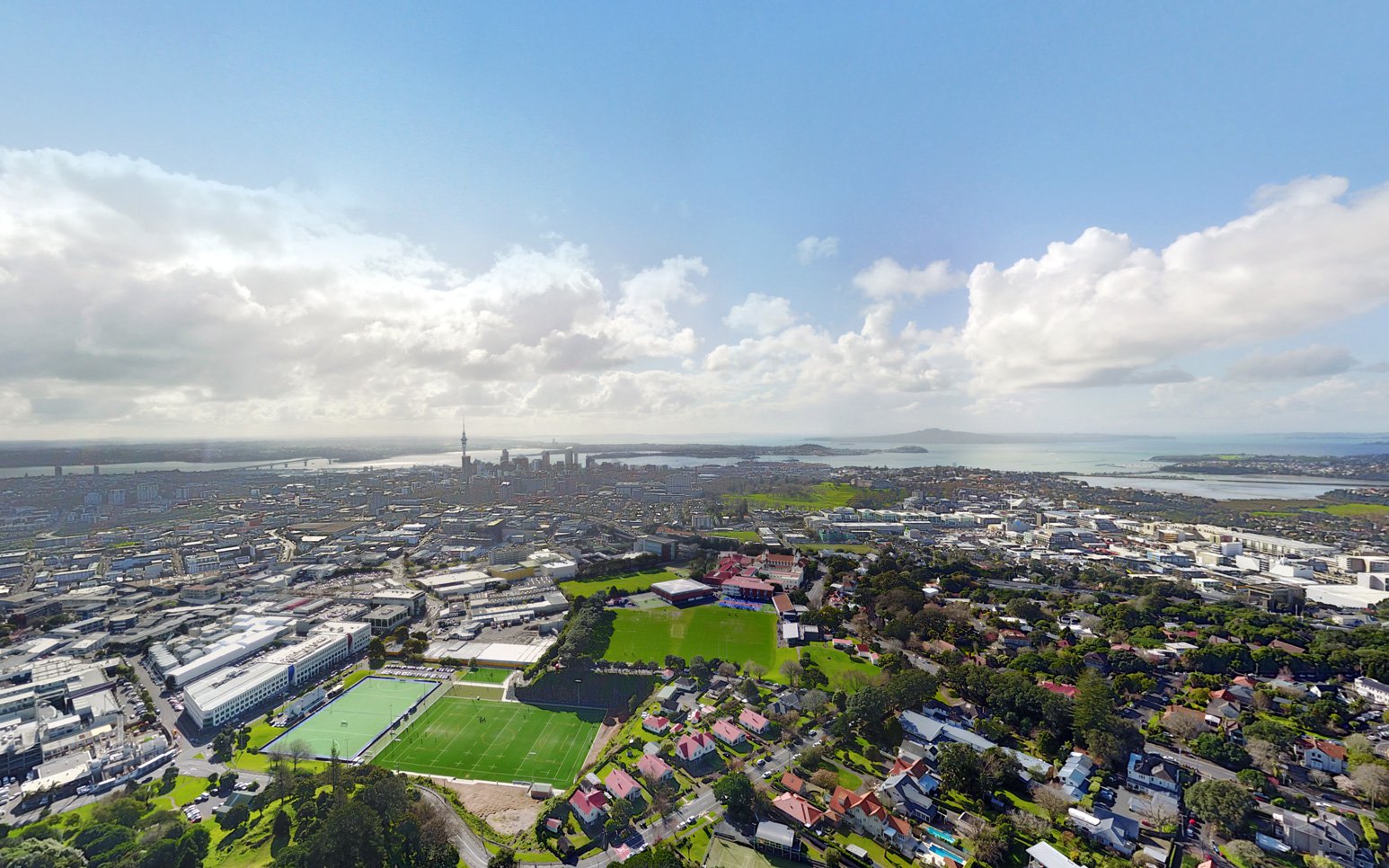 April 2019 - Ten Things You Need to Know About the Global Property Market
Optimism seems to be returning to many global markets that were previously in "wait-and-see" mode. Specifically, Hong Kong and select South East Asian cities appear to have exited bear markets and are seeing demand returning. China and Australia have yet to emerge from this period of stagnant pricing, although in the case of growing cities in those counties, some continue to see steady price gains due to a lack of new supply entering the market and continued population growth as in Shanghai, Shenzhen, and Melbourne. Brexit remains a mess and many developers in the UK appear eager to keep sales volumes at a minimal level leading to some minor price cuts. In North America, with the end of the interest rate tightening cycle, prices appear to have found a bottom in some of the previous frothy markets, while growing cities like Seattle, Austin, and Orlando appear likely to see a strong increase in volumes as we approach summer. Overall - the positives appear to outweigh the negatives globally and there is good reason to be optimistic for this momentum to continue through the Spring.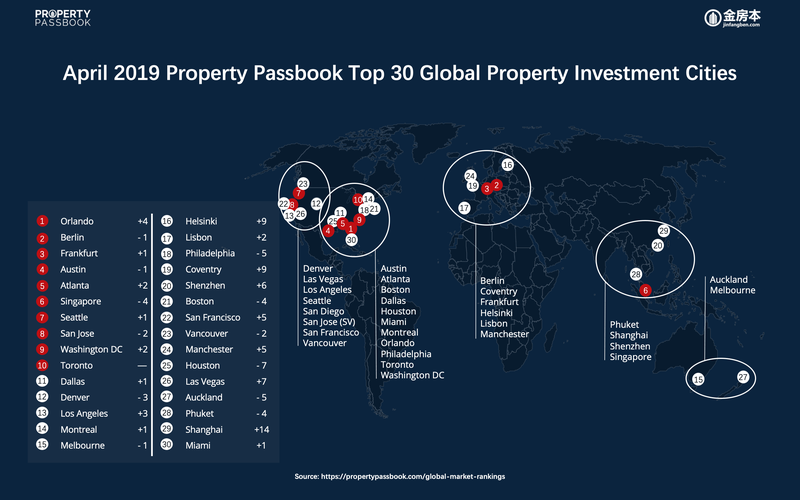 1. Orlando, Florida USA – (April Rank #1)
Orlando home building spiked last year to highest level in more than a decade Orlando home building hit the highest levels in more than a decade in 2018, with construction crews starting work on nearly 29,000 single-family houses, townhomes and apartments, according to data from the U.S. Census Bureau. It's all to keep up with the half-million people the region has added since 2009, an unemployment rate that has been less than 4 percent for nearly two years and rising prices for existing homes.
"Obviously this is a market people want to live in," said John Riddle, president of the Greater Orlando Builders Association and vice president at Turning Leaf Construction, a luxury builder. "There's no question the demand is there. Our members are working as hard as they can to develop land for more housing." ~ Kyle Arnold – Orlando Sentinel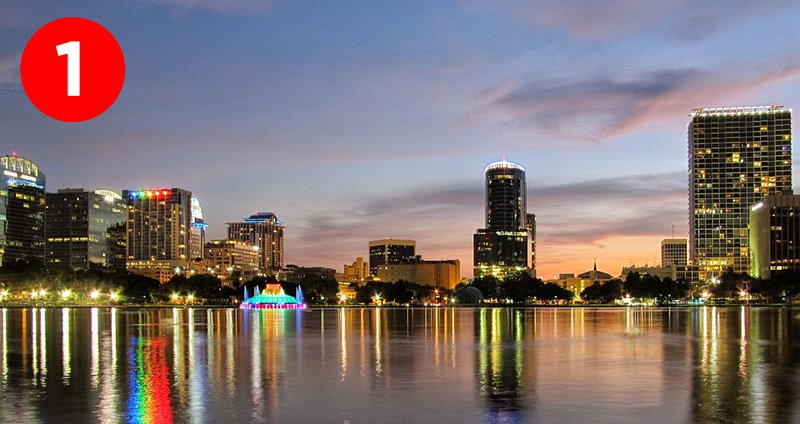 2. Berlin and Frankfurt, Germany – (April Ranks #2 and #3)
German Home Buyers Look East to Dresden, Leipzig and Beyond – Andreas Köngeter says that the boom is best documented by the cost of empty lots — the result of bombs during the war, or Communist-era houses in such poor repair that they had to be torn down after reunification. For a while, such lots had virtually no value. But recently, they have been sold for millions to investors planning to build condominiums. According to market research provided by IVD, the price for such lots has gone up 212 percent in the last five years. "Many who say Berlin is just too expensive now come to us," Mr. Köngeter said. ~ Christopher F. Schuetze – New York Times

ECB's Draghi Hints at Drawbacks of Negative Rates – Negative interest rates, which are also being deployed by central banks in Sweden, Switzerland and Denmark, come at a cost to commercial banks and weaken interest income from loans and holding safe assets. The policy has also raised the risks of housing bubbles in parts of Europe, by propping up interest-rate sensitive sectors such as real estate. Speaking at a conference in Frankfurt, Mario Draghi said the ECB would, if necessary, look for ways to maintain the positive impact of negative rates for the economy "while mitigating the side effects, if any." ~ Tom Fairless and Brian Blackstone – Wall Street Journal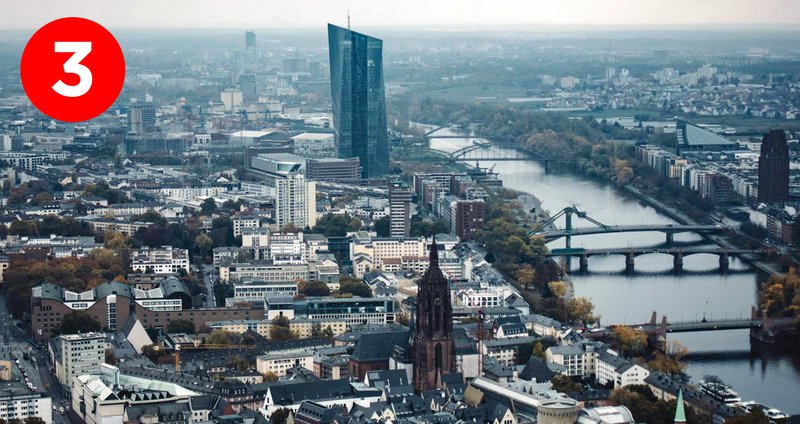 3. Austin, Texas USA – (April Rank #4)
Amazon: 800 more jobs coming to Austin – The internet titan announced March 28 that 800 more jobs in fields such as software and hardware engineering, research science, and cloud computing will fill a new tower being built at Domain Northside. Amazon said it has invested more than $7 billion in Texas since 2011, from building customer fulfillment facilities, cloud infrastructure, a 253-megawatt wind farm and payroll. The company estimates that direct investment in the state spurred an additional $5 billion in economic activity between 2011 and 2017 and generated an additional 30,000 indirect jobs on top of the company's direct hires. ~ Colin Pope – Austin Business Journal
4. Singapore – (April Rank #6)
Grab to Double Singapore Staff to 3,000 in Latest Expansion – Grab, Southeast Asia's biggest ride-hailing company, plans to double its staff in Singapore to 3,000 by the time it moves into new headquarters next year. Grab signed an 11-year lease for new offices in a development by Ascendas Real Estate Investment Trust. The Singapore-based startup has a five-year renewal option and will occupy all of the building, which has an estimated floor area of 42,310 square meters and cost S$181.2 million ($133.7 million). ~ Yoolim Lee – Bloomberg

5. San Jose & San Francisco, CA USA – (April Ranks #8 and #22)
San Jose: Anticipating Google campus, City Council approves taller buildings – Taller buildings are "essential to creating a more vibrant and urban downtown," said Matt Mahood, the president of the Silicon Valley Organization, a business advocacy group. Under the new height limits, officially known as Scenario 4, buildings downtown could rise between 5 and 35 feet, or a modest couple of stories. But near the SAP Center, which is 110 feet tall, heights could more than double, going up 70 to 150 feet. That, the city says, could add about 9.5 million more square feet of commercial and residential development. ~ Emily DeRuy – The Mercury News
San Francisco's housing market is so dire that this once tiny home built out of desperation after the 1906 earthquake for $50 is now selling for $2.5 million. Take a look inside. – Displaced residents shelled out $2 a month toward the $50 price of these earthquake cottages in 1906 — today one of them has undergone a stunning renovation and is asking $2.5 million. Now it's a contemporary masterpiece. ~ Katie Canales – Business Insider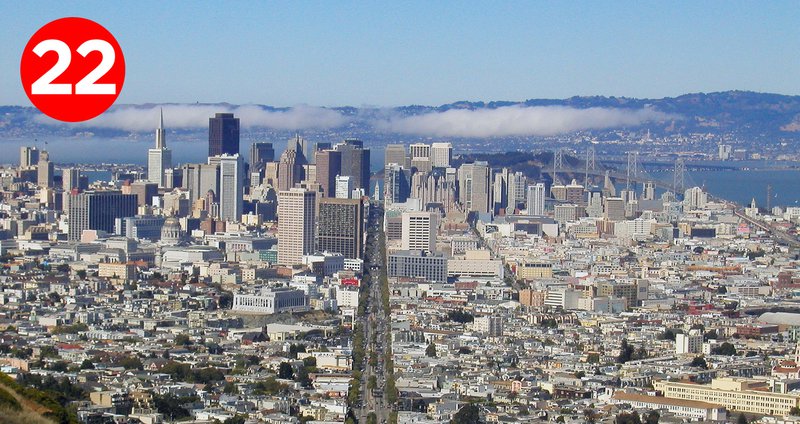 6. Toronto and Montreal, Canada – (April Ranks #10 and #14)
Toronto's real-estate market risky for money laundering, with $28B in opaque investments – Not all of the $28 billion in corporate purchases identified in the new report will be nefarious. But a significant portion of the 1.4-million corporate transactions studied are open to abuse, because "the vast majority" of companies involved are privately owned, offering no information about the true buyers behind corporate shells, the report says.
Author Adam Ross completed a study of Vancouver's high-risk luxury market in December 2016, and found about half of the city's most expensive homes were owned through non-transparent means. Ross found that Toronto's luxury market was much the same. "Opaque ownership is most prevalent in the luxury segment of the market, with more than half of homes above $7 million owned through companies," the report says. ~ Sam Cooper – Global News
Montreal Is Canada's Last Major Housing Market Seeing Price Growth – National Bank economist Marc Pinsonneault wrote in a client note Wednesday: "In Toronto, Canada's most important real estate market, apartment prices have been up for 16 consecutive months, while prices of other types of dwellings declined only 1.2 per cent over the last six months." In Vancouver, "seasonally adjusted home sales stabilized in the beginning of the year, limiting the potential of further home price declines," Pinsonneault added.
Still, the historic weakness in Vancouver's home sales, coupled with rapidly rising sales in Montreal over the past few years, means Montreal has overtaken Vancouver as the country's second-largest housing market. ~ Daniel Tencer – Huffington Post
7. Lisbon, Portugal – (April Rank #17)
Portugal tops list of best places to retire for English speakers – Kathleen Peddicord reveals her list op destinations for English speaking retirees, "Top honors goes to Portugal. In fact, Portugal came out in place number 1: The Algarve; and place number 3 this year: Cascais, which is a city just outside of Lisbon. One thing that I would highlight for our picks this year is that there are a number of European destinations among the Top 10 and that's because Europe is a great bargain right now. The dollar is strong, and a lot of Europe is undervalued, so there's a big opportunity if you've dreamt of Europe for retirement but couldn't afford it, Italy and Portugal I would put at number one." ~ Linda van Tilburg – BizNews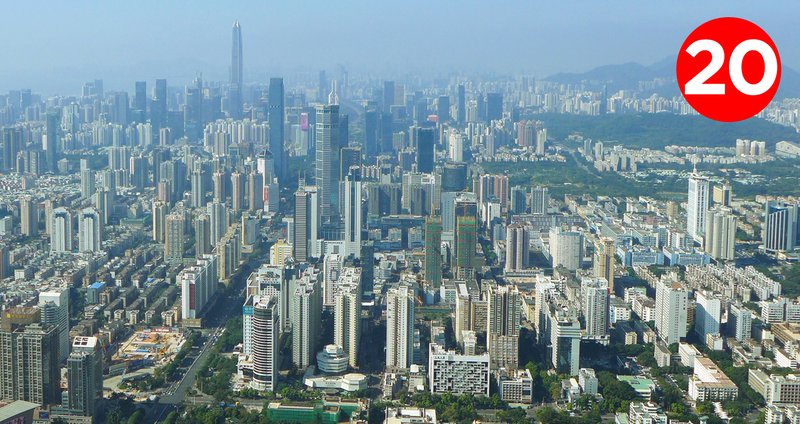 8. Shenzhen, China – (April Rank #20)
Wall Street wants slice of China's booming rental housing market – Wall Street is pouring funds into China's rental housing market as startups capitalize on government support for the sector and a growing population of renters.
In a $150 million funding round announced this week, New York-based private equity firm Warburg Pincus strengthened its position in Mofang Apartments, a Shanghai-based rental startup. The round was led by Canada's second-largest pension fund, Caisse de depot et placement du Quebec.
Warburg Pincus had already led several investments in Mofang, including a $300 million round in 2016. The company also made the headlines last year when it led a $621 million round in Ziroom, a similar rental housing startup based in Beijing. Ziroom is backed by Chinese tech giant Tencent Holdings and Sequoia China, a venture capital firm. ~ Alex Fang – Nikkei Asian Review

9. Aukland, New Zealand – (April Rank #27)
Annual national house price growth continues to slow – In the Auckland region, prices were 1.5 percent down on a year ago with coastal North Shore showing the greatest degree of house price deflation at 4.1 percent. Rodney's Hibiscus Coast was the outlier in the region with annual growth of 0.9 percent. The national average house price was $686,523 but the average in the Auckland region was $1.04 million. Coastal North Shore was the most expensive part of the country at $1.36 million. ~ Jenny Ruth – Scoop

10. Phuket, Thailand – (March Rank #28)
Slowing tourism growth, rise of Indian market on Phuket's horizons: C9 – The first half of 2018 saw arrivals soar by 17% versus the same period in 2017, but the second half of the year was marred by the Chinese boat accident, which decelerated momentum. By the end of the year, annualised hotel demand had declined by 4%.
Commenting on the rise and fall, C9's managing director Bill Barnett commented: "The period of August through October eradicated the early gains in the year. At that juncture, despite negative industry sentiment of a continued drop, a soft landing ensued in the final two months of the year driven mostly on rates, and by year-end the new normal kicked in." – TTG Asia


Editor's note: The 10 Things You Need to Know is currently a free content curation from Property Passbook. To gain even more precise insights, sign up, and create your investment profile. As part of Passbook Premier, you'll enjoy property specific market analysis from around the globe, the ability to manage your global properties in our app, and early VIP access to the best upcoming global residential projects. To follow Property Passbook on social media, please find links to our accounts in the footer of our site.