Our Data Mission and Principles

Bringing Transparency to Consumers
We believe strongly that consumers deserve the same access to real estate data and information as institutional investors.

Accuracy and Integrity of Data
Our mission is to support consumers in their property investment journey and provide unbiased insights to assist in the process.

Making Data Actionable
We strive to make complex market data digestible and actionable for our users and real estate investors globally.
1
Macro Data Collection
We use public, private and proprietary sources in order to get the most complete view possible of the macro-economic conditions that make global cities and countries attractive for residential property investment.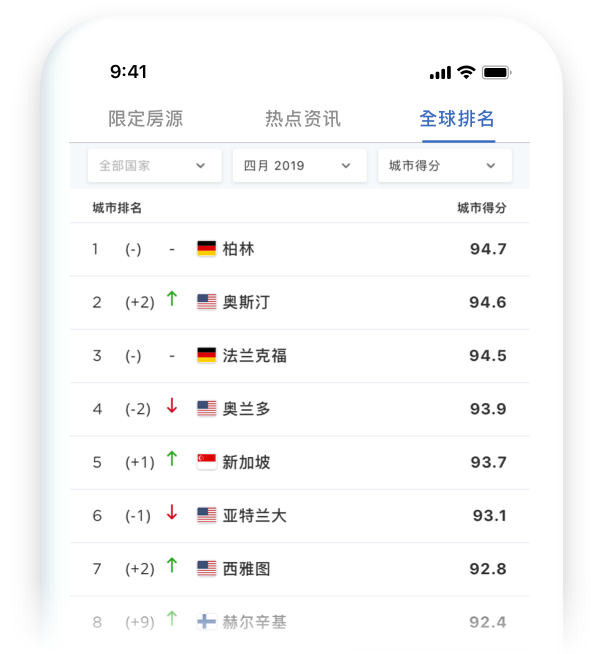 2
Geospatial and Submarket Analysis
We have developed our own proprietary system of scoring specific locations and submarkets based on factors such as density of amenities, access to transportation and area momentum.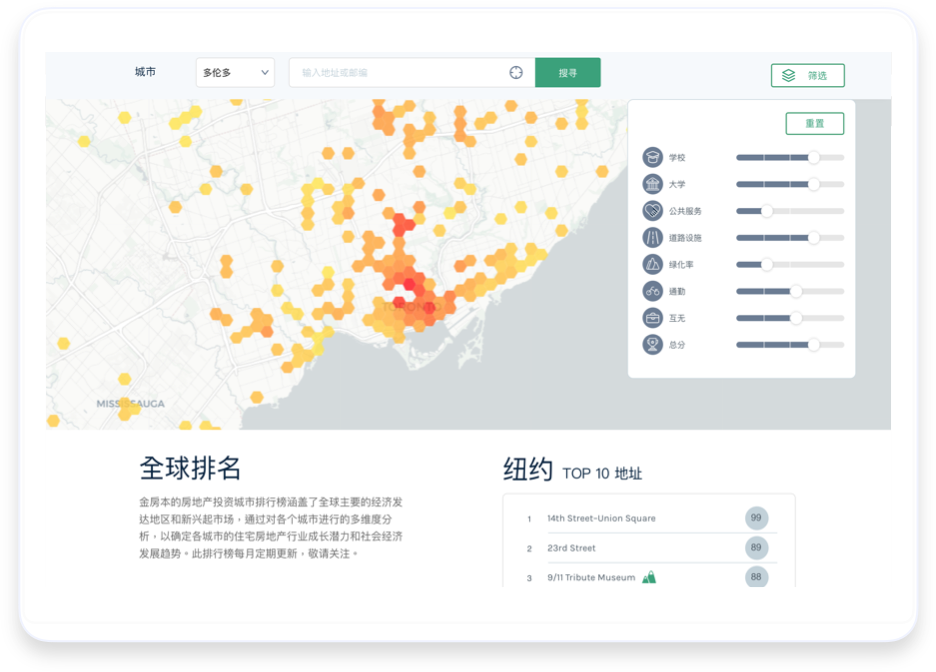 3
Residential Project and Unit Analysis
We work with local partners around the world to source the best and most complete residential property information and subject the data to rigorous evaluation and analysis using our algorithms and pricing models.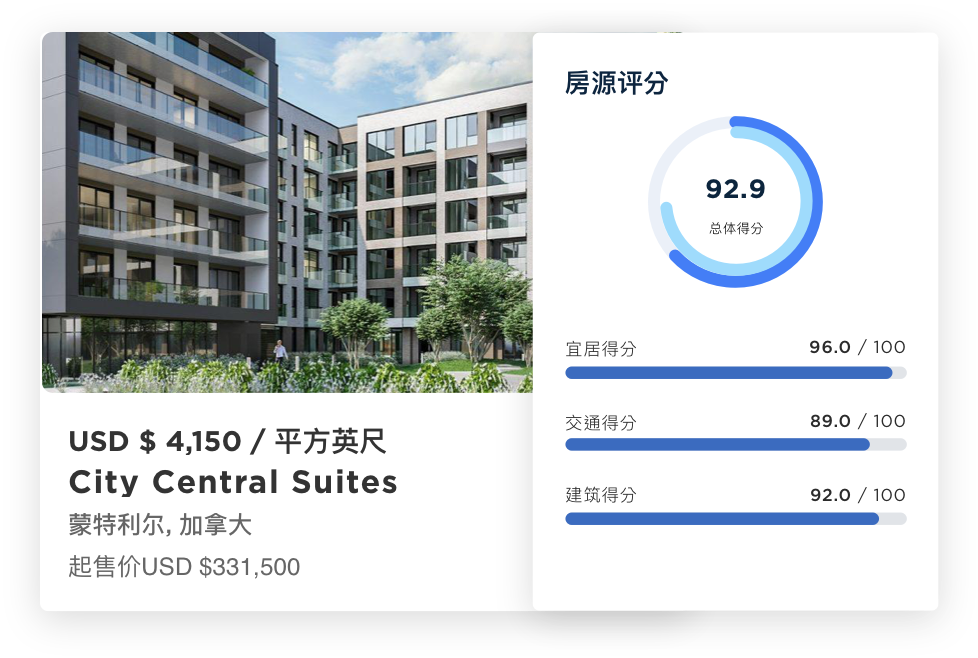 4
Investment Identification and Price Forecasting Using Machine Learning
We calculate returns and trends by incorporating machine learning techniques to forecast project pricing and value to provide the best investment recommendations for our clients.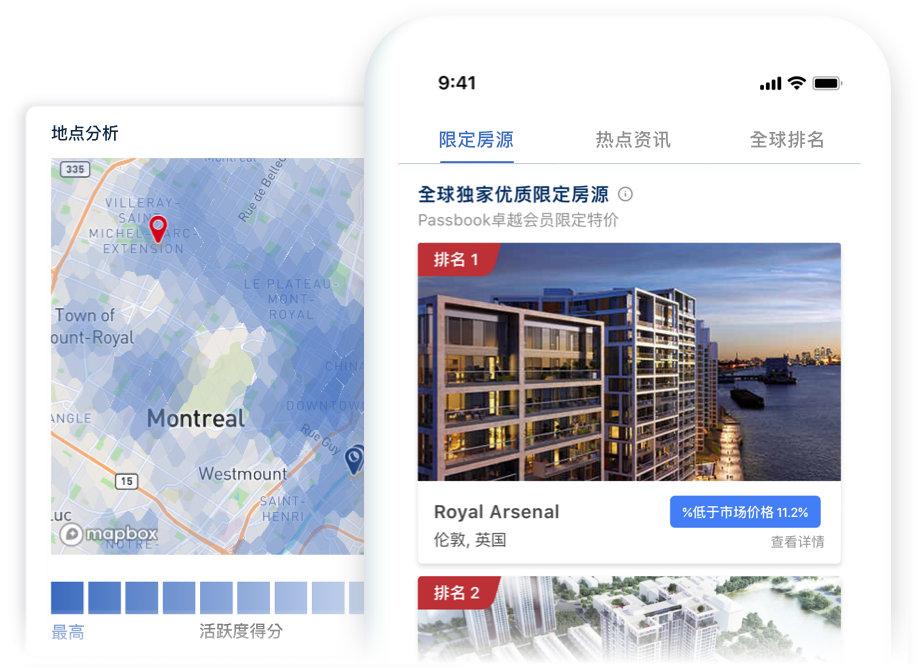 5
Ongoing Analysis and Optimization
房屋出售之后,我们持续为客户提供投资意见,优化房屋管理流程,具体服务包括:定期提供房屋市场估值,租赁方案推介,和房屋贷款优化。